The dreaded man flu has struck and today's planned outing is cancelled. With some unexpected spare time what better way to spend it than updating my followers with a new blog.
Face Values
Having enjoyed painting portraits of man's best friend (with some great feedback... thank you) - I thought if I can create doggy likenesses I wonder if I can do the same with human beings. 
Having completed a pencil portrait of Sir Ian McKellan as part of a University teaching module 20 years ago it made sense to revisit one of my favourite people as a subject. Painted in a loose style (inspired by the brilliant Hashim Akib... Google him!) it turned out quite well (ie vaguely human) but the loose style and limited palette combined with my lack of experience means the likeness isn't quite there. Morgan Freeman being one suggestion but onwards and upwards. As least he didn't end up looking like HM The Queen as he did at one point!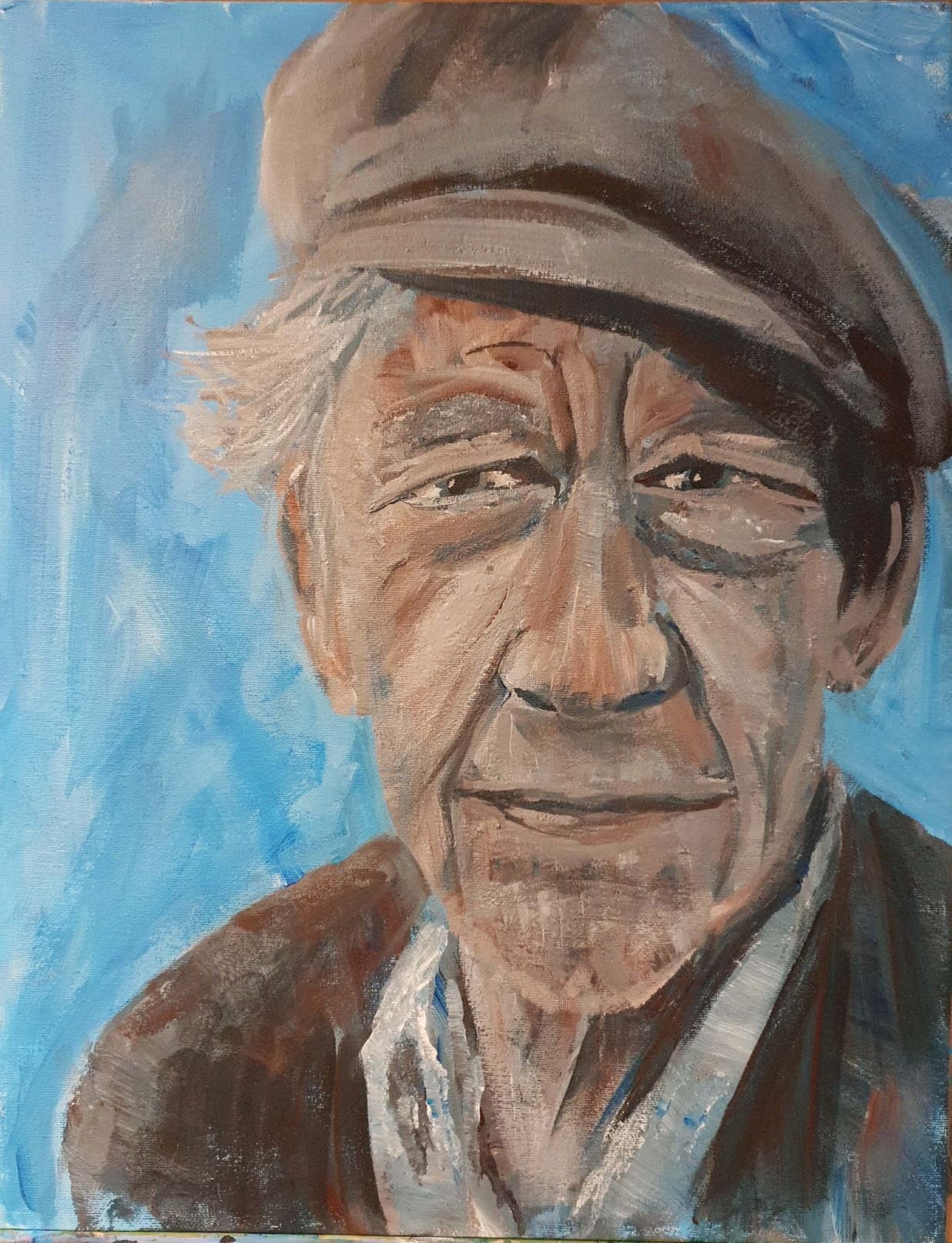 For my next project I decided upon a fictional character Game of Thrones's Tyrion Lannister (brilliantly played by Peter Dinklage) - this I painted in a more traditional style in the hope of getting a better likeness. It took ages to get his distinctive features right but I am pleased with the final result.  I thought I would show you the painting at very stages to give you an idea as to how I work.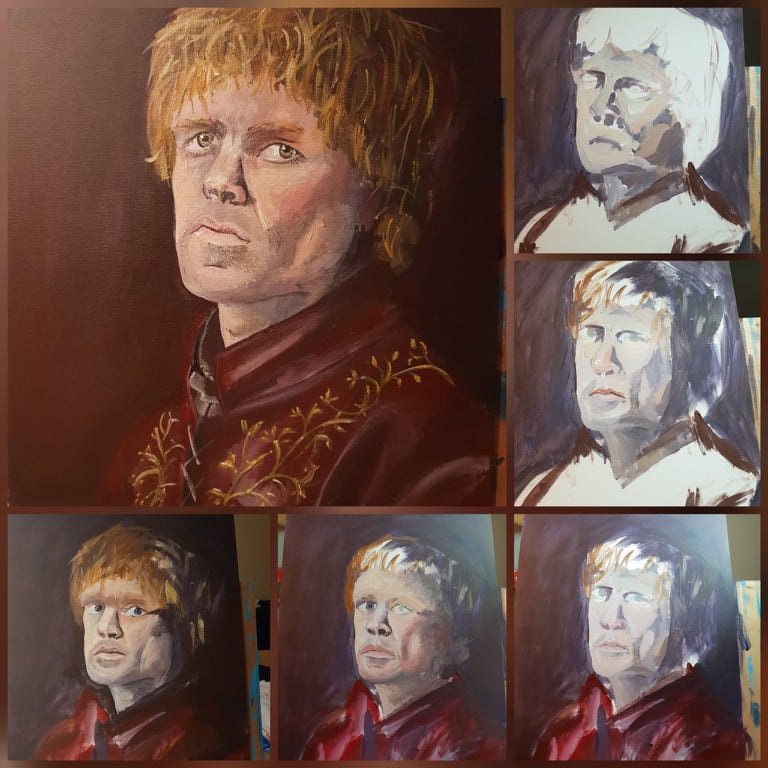 Although this painting is basically finished I have further plans for the project. I'm hoping to age it using various techniques such as tinting and crackle glaze; and find a distressed, ornate frame to make it look like a very old painting. I think it would be fun... will keep you informed with my progress. 
I have been approached regarding portrait commissions but I think I need a lot more practice before I start selling commissioned pieces.
Technology Update
I haven't committed to purchasing any hardware yet but soon hope to be able to produce my own mugs, mouse-mats and other objects. However to whet your appetite I have accessed a website that enables us to visualise how things will look (hopefully). Here is my latest painting transferred to a mug. Exciting times ahead!