Blimey! Was it really February when I last blogged? Where does all the time go? Lot's to tell you so here goes.... 
ARMUGGEDDON!  Whose idea was it to do Luton Town mugs? Yes, it's been a busy week as anyone who follows me on Facebook will know. It was the Retail Manager at Luton Culture who sowed the seed... "It would be nice to have a Luton Town mug.... I'd buy one!"  Well it's been such a great year for the Hatters so far what with back to back promotions, clinching the Championship, the legend that is Mick Harford stepping up to the plate and of course the successful transition of both Power Court and Newlands Park through the planning stages. So how could I not ride the wave of euphoria and optimism this without a mug or two.  
 I say 'mug or two' but it's gone a bit mental. Not that I'm complaining. Investing in a specialist printer, a mug press and various bits and bobs cost some serious money so I am relieved that it beginning to pay for itself.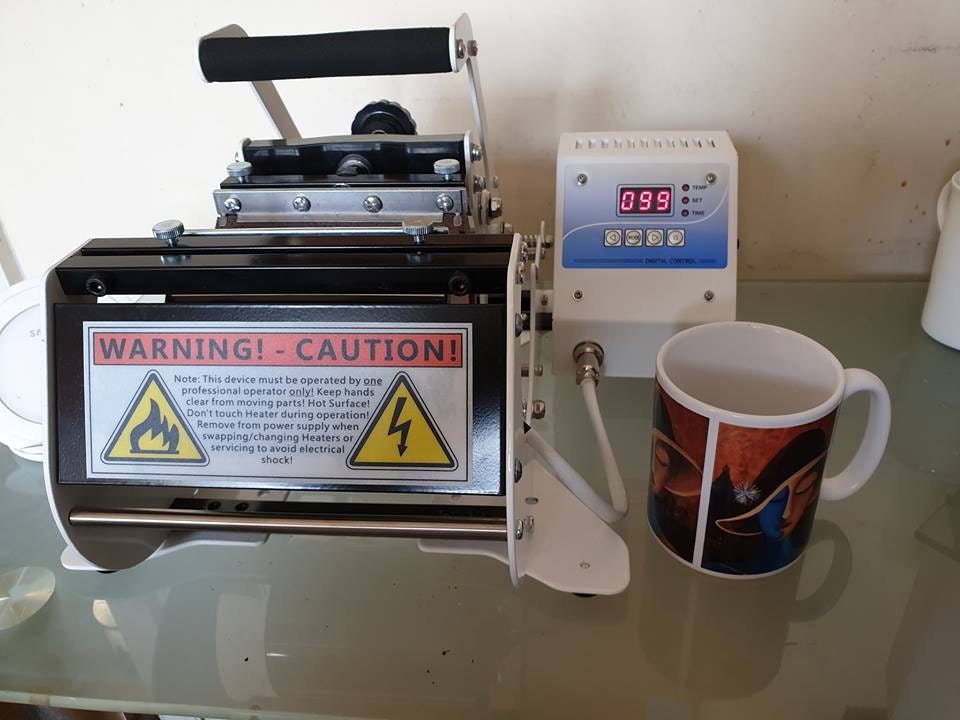 This little beauty's been working overtime lately. 
 I am also delighted with the reception the appearance of the mugs has received. I was surprised how uninspiring the design of the official Town mugs were but have been told that this is pretty much the situation across the game. Teams spend a fortune on the design of their kits surely the fans deserve attractive merchandise too.    So 'graphics' mugs looks like they could well be a handy side-line in future and  help finance the Arty Otter's mote esoteric activities. I am bursting with ideas for more Luton mugs and am about to unleash the first of my TV/Movie related (and hopefully humorous) mugs on the world. Watch this space. 
 WHAT ABOUT PROPER ART?  If the Arty Otter wasn't busy enough, I am also busy preparing for first ever ART SHOW at the end of the month. The Artists Network of Bedfordshire's Spring Art Show takes place in Ampthill in just three weeks' time.  It will be the closest I have come so far to actually exhibiting my paintings. It will have a Preview Evening (with wine, nibbles and everything) followed by two days when my paintings will be on general sale. I am so excited.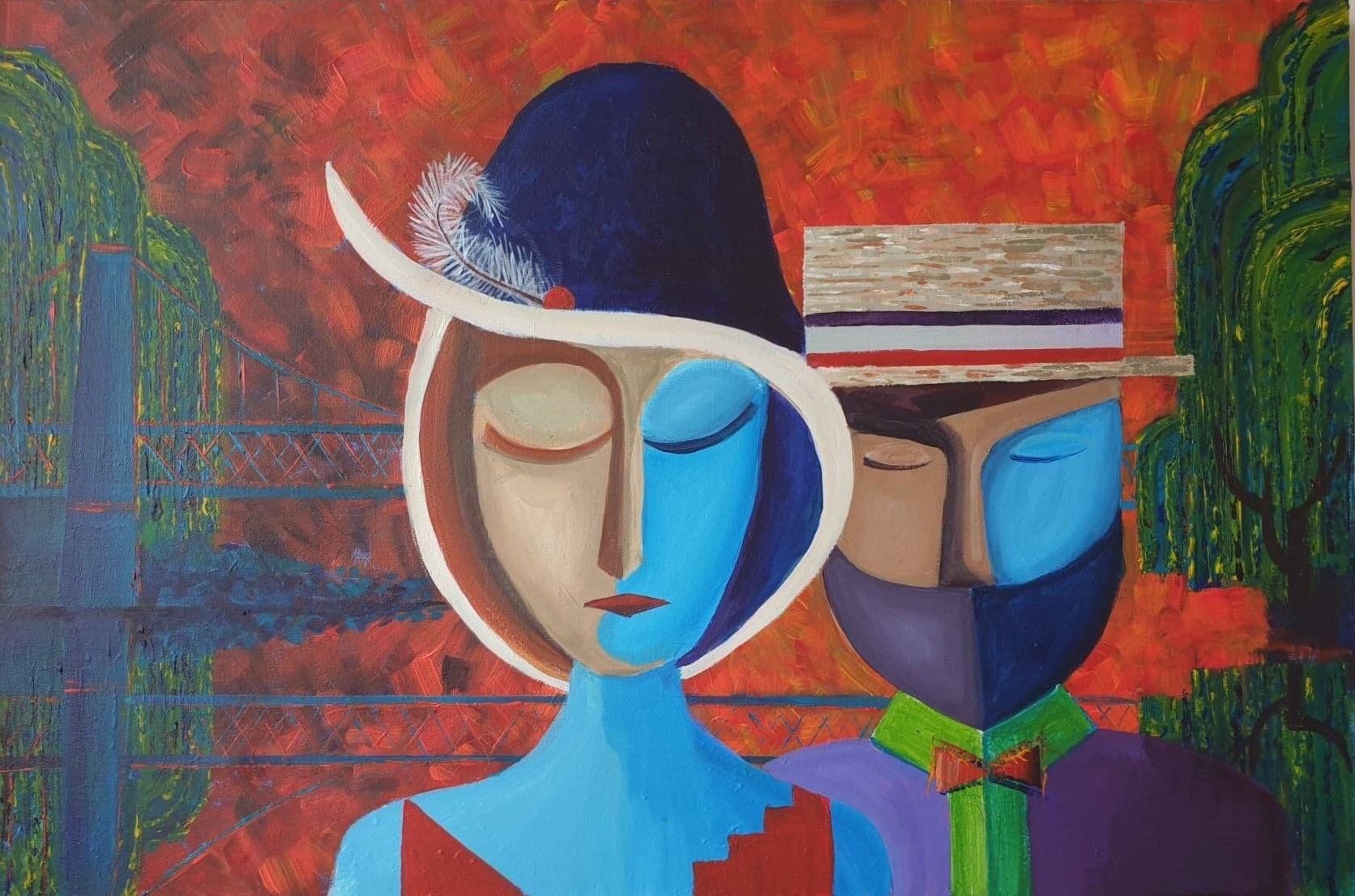 Eileen & The Engineer in Wardown Park (one of the paintings up for sale)
 However, there's till lots of work to get done before then making sure my paintings are in tip top condition and ready to hang. Prints need to be ordered and greetings cards need to be made. That's even before I've finished a few ongoing projects off! The event will be attended by some seriously talented artists from all over Bedfordshire so it is a fantastic FREE event you won't want to miss. Check out the flyer for full details... (and yes one of my paintings is on the publicity materials eek!)....